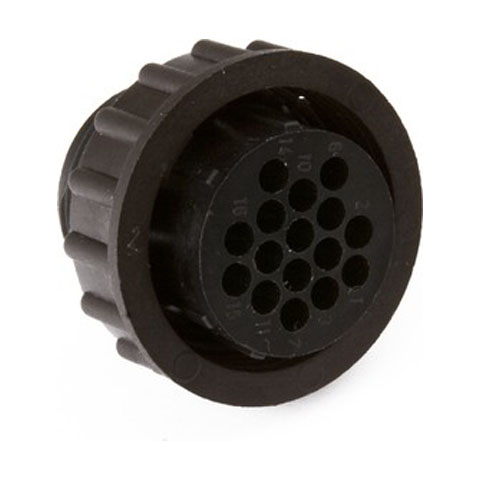 182642-1
cable outlet 16k 163084, 182916
Functional purpose: cable socket
Contact form: direct
nsulator materia: plastic
Mounting method: soldering/li>
Working temperature ° C: -25 … 105
Weight g: 4
---
Inquire Now
Description
Cable Mount Shells Series 1 & 2 182642-1
So from TE Connectivity, a selection of cable mount shells from series 1 and 2 of the CPC (Circular Plastic Connector) range. Therefore the rugged connectors are designed to provide a reliable and convenient connection system suited to industrial, process control and transportation applications.
So the threaded cable connectors mate with a panel or free-hanging receptacles providing endless connection possibilities. Moreover With a positive lock feature and knurled coupling ring the robust CPC connector's mate tightly preventing accidental disengagement.
The CPC series of crimp connectors can be quickly assembled on site and in the field. But Crimp contacts are easily are removed if damaged. Therefore which supports rapid repair eliminating valuable down time in the field.
| | |
| --- | --- |
| Nom. number | 724115907 |
| Manufacturer | TE Connectivity (Tyco) |
| Functional purpose | cable socket |
| Contact form | direct |
| Insulator material | plastic |
| Mounting method | soldering |
| Working temperature ° C | -25 … 105 |
| Weight g | 4 |
A Trust To Your Business
After many years of development, we have a large stock in stock, reasonable price and fast delivery. Therefore we stock millions of hard-to-find parts from trusted resources. Moreover Megatronika has QA specialist that only pass those products which fits in our quality supply demand. So Either you purchase an item from us, or sign a contract for enterprise solutions you will get the desired quality and quantity. However for more bulk product purchase or just single item purchase, we take care of all your needs and quality aspects throughout the process. So get it MR-18-A8 now.