Fuse Circuit Breakers
Protection Fuse
Type: RSM05MB115KN_170M
Breaking Capacity: High
Rated Current: 500A – 2000A
Rated Voltage: 690V / 700V
Breaking Capacity: 200 KA
Function Level: aR / gR
Usage: High Voltage
Dimensions: 155 × 92 × 125 mm
Certification: ROHS/U.L/CCC/VDE/CCC/SGS/ISO
Package: Outer Package
---
Inquire Now
Description
A fundamentally important task in electrical engineering is circuit protection. For such purposes, a large number of circuit breakers have been created, which are widely used in power circuits, as well as in electrical circuits of various devices. To date, almost all household and industrial devices are installed fuse circuit breakers. Fuses – a single application switching device opens the circuit in case of an accident.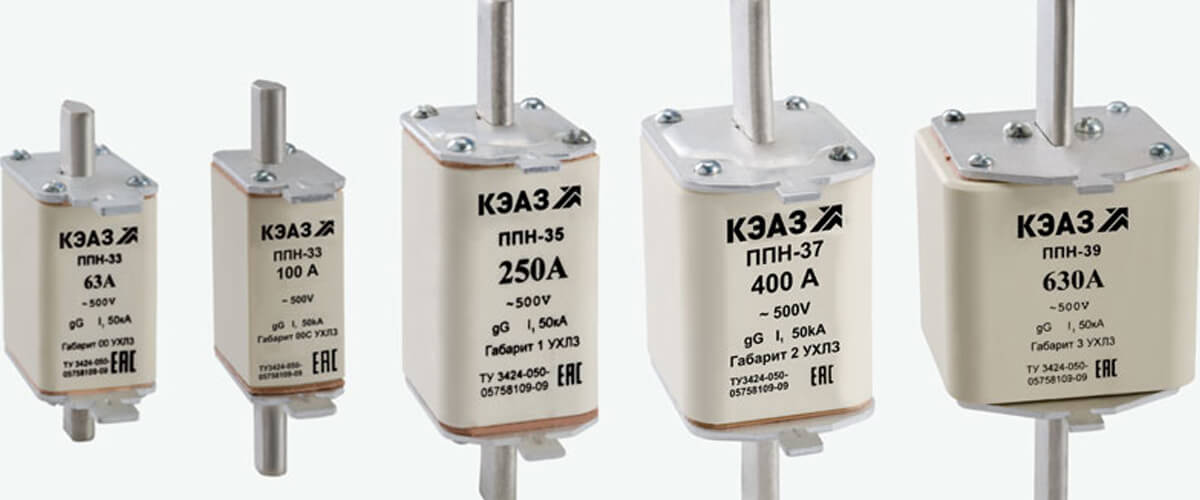 The need for fuses and their principle of operation
The main function of the fuse circuit breakers is to protect the network and various equipment from overcurrent or short circuit. They are needed for the safe operation of circuits in continuous operation.
The difference between fusible inserts and circuit breakers installed in switchboards is that after tripping they become unsuitable for further use. However, they open the circuit with a probability of 100%, but the circuit breakers may suddenly stop working after numerous tripping cycles. That is why all professional equipment requires fuses.
Design features of fuses
A fuse is considered to be a device consisting of the following elements – a base with contacts and a fusible insert. In this case, the working element of the insert is a conductor made of copper or other metals, which disconnects the circuit.
A plate with one or more copper wires is used as a melting element. Then these conductors are placed in a durable case made of glass, ceramic or plastic. Depending on the type of fuse, the space around the fuse-link is filled with sand or an extinguishing agent.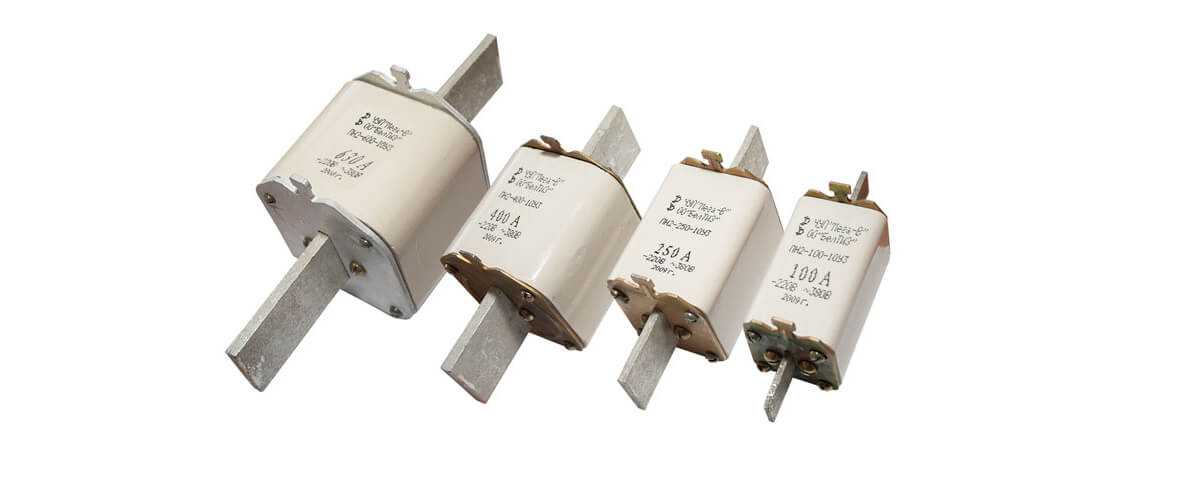 Varieties of fuses
Depending on the tasks performed, the devices are divided into the following types:
Quartz. They are filled with sand, intended for use in electric networks with voltage up to 36 kV.
Low-current. Used in household appliances with low power.
Forklift. They have contacts on one side of the case, they are inserted into the connector like in a socket. Most often used in vehicles.
Knife They are used when connecting electrical appliances with a powerful motor, calculated on current up to 1250 A.
Cork. Used in networks with a single phase as plugs for electricity meters.
Gas generating. When fuses are burned, gas is released accompanied by a loud sound. They are used for networks with voltages up to 110 kV.
Equipment purchase conditions
On a site of the MEGATRONIKA ​​company a wide assortment of electrical equipment, additional components, in particular fuses, is presented. We offer our customers only high-quality, reliable products from well-known foreign brands. If necessary, the equipment is sent not only to Russia, but also to the CIS countries. In addition, all products are warranted.