Voltage Relay
Electromagnetic Relay
Type: 3-Phase Monitoring Relay
Model Number: DPA51CM44
Usage: Protective
Size: Miniature
Protect Feature: Epoxy
Contact Load: Low Power
Output: 5A Spdt Relay Normally Energized
Supply: 208 – 480 VAC
Certification: ROHS/U.L/CCC/VDE/CCC/SGS/ISO
Package: Outer Package
---
Inquire Now
Description
A voltage relay is a device used to protect electrical appliances in residential buildings, office premises, various public institutions from phase imbalance, voltage surges. Its task is to maintain the voltage of the electrical network in nominal mode.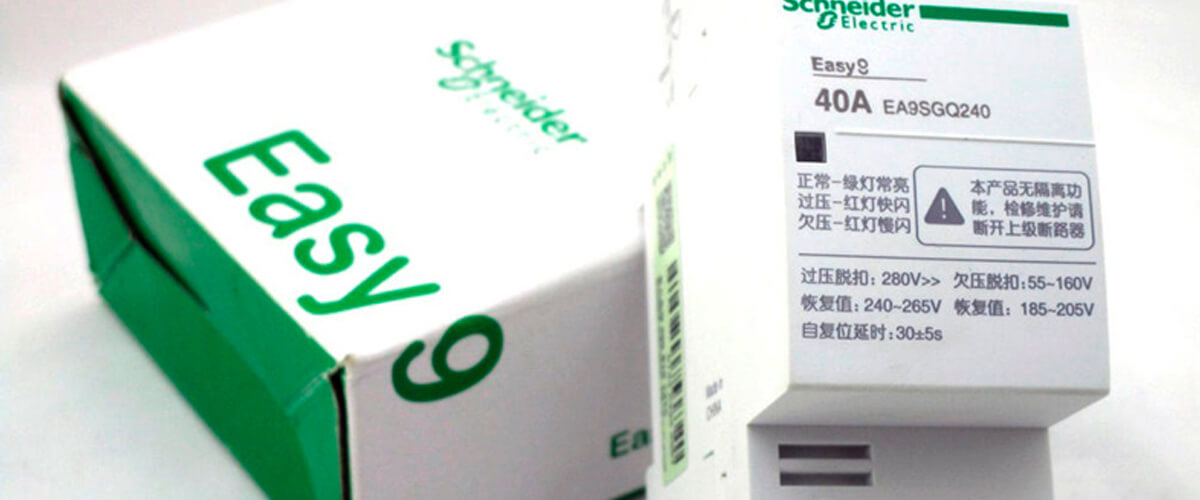 Why use a voltage relay?
Any electrical appliances operate from a rated voltage of 220 V, which is embedded in the networks, but sometimes its surges are observed. Do not worry only if there are deviations from the norm up to 10%. However, in some cases, meters measure voltage drops up to 80 V, as well as surges up to 380 V. Low and high indicators can be dangerous for any equipment. Therefore, it is better to provide reliable protection for the system in advance.
Since the voltage relay is a protection device, it cuts off the power supply to the appliance in case of power surges. At the same time, the automatic shutdown function allows you to maintain the operability of the equipment or its electronic components (circuit board, fuse, etc.).
The voltage relay is used for the following purposes:
To protect networks with one or three phases;
For protection against phase imbalance, breakage, high load currents;
To protect equipment from malfunctions;
For installation in devices with a high engine load;
For installation in public places where there are many electrical appliances with a maximum load current.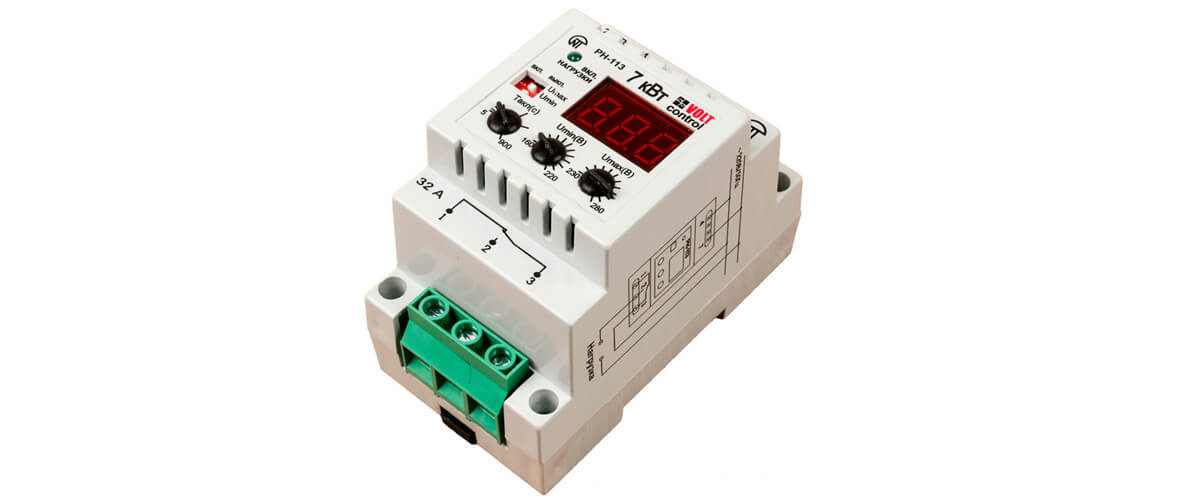 Features of the design of the device and the principle of operation
This type of relay is a compact housing made of plastic, which consists of two parts – control and disconnecting. The device is characterized by quick action and response in the event of a change in network parameters. Moreover, the peculiarity of the new relay models is that they only disconnect certain parts of the network that are subject to underloads and overloads.
Varieties of voltage relays
According to the connection features, these devices are produced in the following types:
Compact plug-socket adapters;
Extension cords;
For installation on a DIN rail.
The first version of the device has a plug, so it plugs into a standard outlet without any problems. The main device for its control is a microcontroller that analyzes the voltage.
The second version of the device is a relay in the form of an extension cord, which has similarities with the previous one. A distinctive feature is only the presence of several outlets.
The third version of the device is designed for installation in a switchboard on a DIN rail. This is a functional device used to protect an apartment or home.
Equipment purchase
The MEGATRONIKA website has a large assortment of relay equipment for various purposes for domestic and industrial use. We specialize in the supply of high-quality equipment from well-known import brands, we ship products throughout Russia and the CIS countries, and we also provide a guarantee.